Below you will find information about our current Sunday morning sermon series. Do you want to be involved in a class studying the entire Bible chronologically? Then you want to join our Sunday Adult Bible Class!
A people who are committed to Christ are characterized by 6 Vital Signs:
1. Called people follow
2. Growing people change
3. Found people find people
4. Forgiven people give
5. Saved people serve
6. God's people gather
This is who Christ is calling us to be. In essence, these statements capture much of what we have been aiming to be since the start. A fresh examination will help us move together into the future.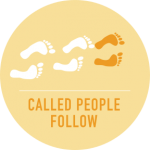 May 6
Called People Follow
Text: Matthew 4:18-22
Christians are in essence those whom have a personal relationship with Jesus. That is, they have heard his call to follow, and have responded. This relationship is dynamic and alive – disciples continue to walk with Jesus by listening and responding to his voice in the Scriptures in all sorts of settings – personal Bible reading, discipleship groups, church gatherings.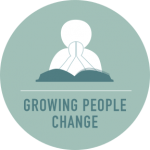 May 13 
Growing People Change
Text: Colossians 3:1-14
The reality of growing in Christ is that it calls for change – change in habits, change in loves, change in priorities. It calls for us to put off the old and put on the new. Corporately, a growing church will need to change, as we find better ways of doing the main things we are about, and as we continue to try and reach the world around us.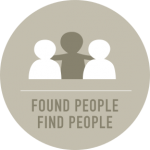 May 20
Found People Find People
Text: John 1:40-42
"I once was lost, but now I'm found." – John Newton. Understanding where I have come from in relation to Christ is a motivator to spur us to reach out to those who are lost.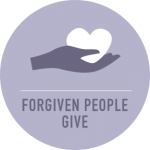 May 27 
Forgiven People Give
Text: 2 Corinthians 9:6-8
A disciple understands that they have been given so much in their salvation from God, and that every good thing has been put in their hands by God, that they might steward those things for the glory of God. Helps us to see the link between God's generosity and our own generosity.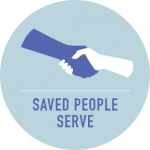 June 3
Saved People Serve
Text: 1 Corinthians 12:1-27
Salvation means being given the Spirit of Christ, the Spirit of the one who came not to be served but to serve. His Spirit equips us to contribute to the lives of others, as members of the one body. A disciple is a servant, not a consumer – how are you serving?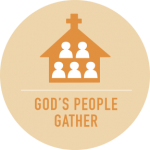 June 10
God's People Gather
Text: Hebrews 10:19-39
Disciples are not called in splendid isolation – they are called to be a part of a people that God has been gathering since Genesis 11, in reverse of the Babel event. This helps us to see that committing to gathering is crucial to living out who we are in Christ, and anticipates what we will be doing in glory forever.